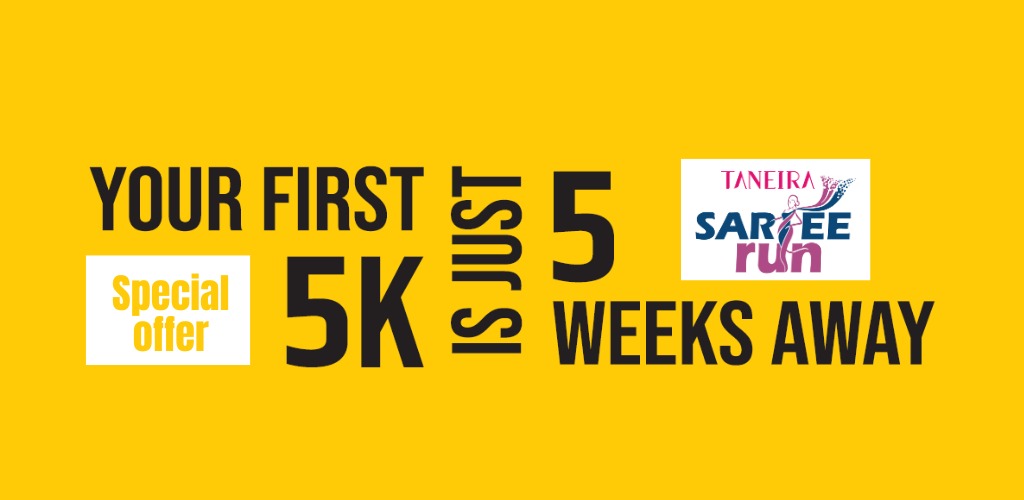 5 Weeks to 5K - Bengaluru Saree Run
02 Sep 2023 - 08 Oct 2023
Duration : 1 Months
**
Details
A Fit Woman is a Fit Family!

It's time to get it into action leaving behind your hesitation, and start your fitness journey.
An exclusive program for the Bengaluru Saree Run participants who wants to take that first step towards fitness. Train for your first 5Kms run, in just 5 weeks with this exclusive offer!

** The program fee is non-refundable, non-extendable and non-exchangeable.
- Original fee of Rs.1500 plus Rs.600 one time membership fee = Rs.2100+gst
- Special Fee for Saree Run Participants: Rs.1,000+gst only