JJs Quarterly Leadership Meet!
03:58 PM - 21 June, 2018 | by Admin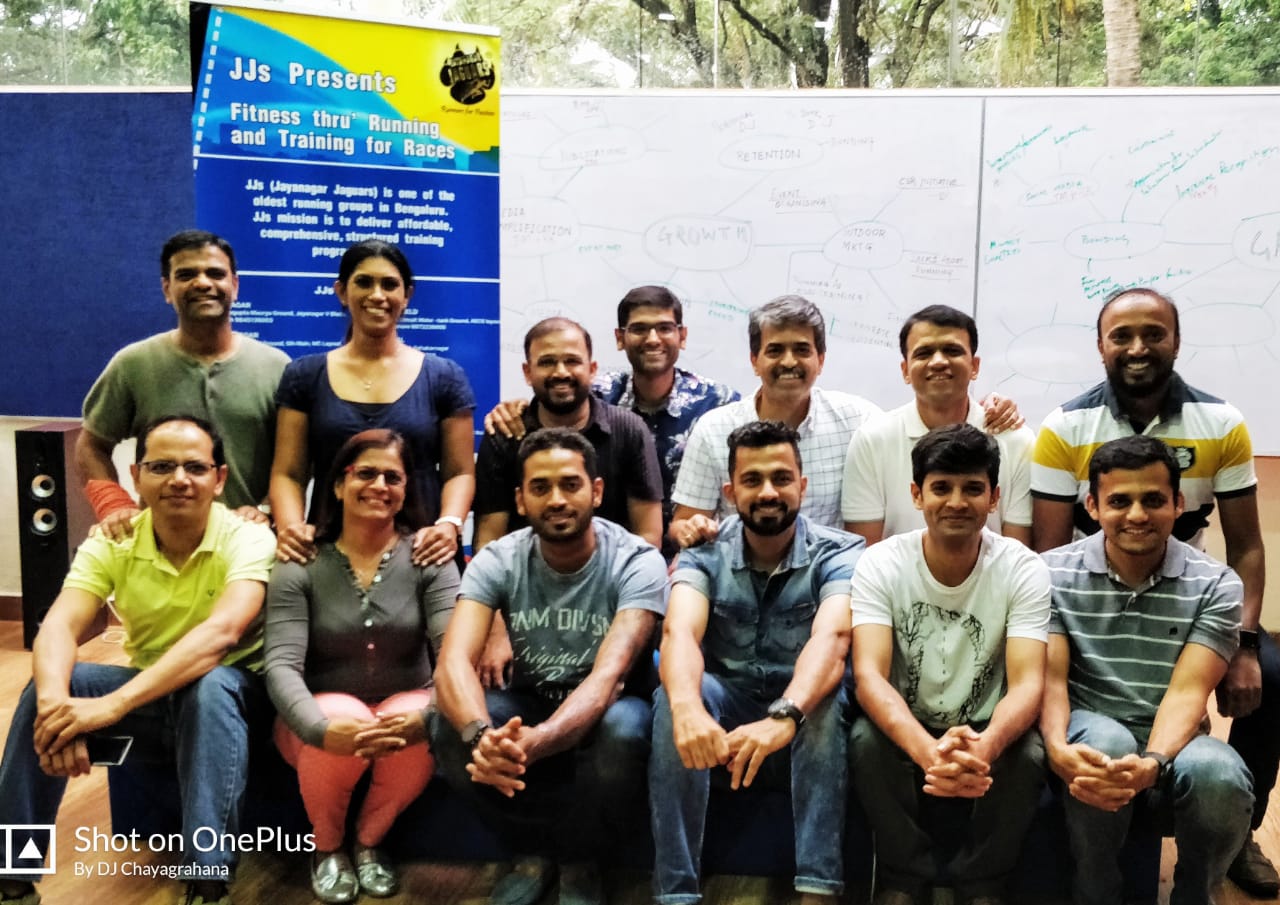 The core team of JJs led by #CoachPramod along with the Location Leads of all the 10 locations had a day long off-site meet to discuss and strategise the way forward.
The team brainstormed on how to maintain consistency of training & communication and enhance the quality of experience of each and every runner across all locations.

The team also participated in an extensive mind mapping exercise to develop a road map for the next six months.
---